Harmanpreet, Mandhana want Powar to continue as coach of Indian women's cricket team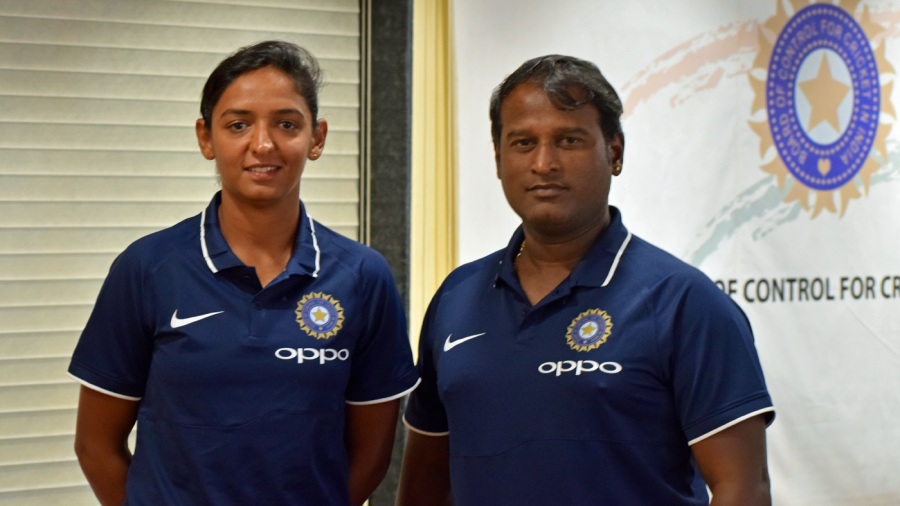 India's T20I skipper Harmanpreet Kaur and deputy Smriti Mandhana have come out in support of Ramesh Powar, writing to the BCCI about his positive contributions as head coach of the team.
In the wake of the Powar-Mithali Raj controversy that came out in the media following the latter's exclusion from the eleven for India's World T20 semifinal game against England, Powar didn't receive an extension of his contract with the BCCI sending out an invitation for fresh applications for the position.
The letters from Harmanpreet and Mandhana, which insist that the exclusion of Mithali was a team management decision, come as a boost for Powar who could reapply for the post. Being the captain and vice-captain of the T20I team, wanted to put their views across to the Board on the raging matter.
"The decision was entirely based on the cricketing logics and observations from the past. Keeping in mind the need of the hour, me, Smriti, selector Sudha Shah and the coach together in the presence of our manager felt that we should go ahead with the winning combination," the letter further added before urging the BCCI to allow Powar to continue as coach.
"Cutting the conversation short, I, as the T20 captain and ODI vice-captain is appealing before you to allow Powar to further continue as our team coach. There are hardly 15 months for the next T20 World Cup and a month to go for the New Zealand tour. The way he has transformed us as a team, I feel no reason to replace him."
Powar hit back by accusing Raj of "blackmailing and pressurising coaches" apart from causing division in the team, in his 10-page report to Johri and Karim. The report included Powar's observation of each member of the team, with almost half of it reserved for Mithali. He even accused her of putting her selfish interests ahead of the team.